The best part of new-age mobile app-based businesses is that they know no boundaries. One can easily cater to different geographies within a country and across the world in the least possible time. All thanks to the simple yet powerful multilingual and multi-currency functionalities. Many studies have suggested that revenue of the companies soared because of having multilingual and multi-currency functionalities in their mobile apps.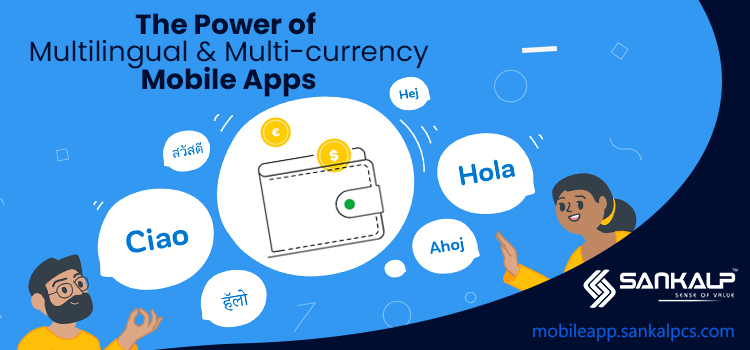 One study, in which 3000 online customers across 10 countries were surveyed, found over 72% people preferred their native languages when shopping online. Moreover, over 52% respondents found product information in native languages more important than product prices. No wonder, within a year of its launch, Koo has over 5.5 million users. Koo is a homegrown Twitter alternative microblogging app. Since it has options for several Indian languages, people from across the states find it easy to use. 

When you have the ability to communicate in the language of the local people, you create a credible bonding. People will trust you, as a result would like to transact with you, especially when you also have the functionality of multi-currency in your mobile app.

It is all about making a connect with the local population in their language and currency. Irrespective of the business, there is so much a multilingual and multi-currency mobile app can do:
Let us assess the power of multilingual and multi-currency mobile apps in detail.
In conclusion, multilingual and multi-currency mobile apps offer immense power to the companies. They enhance user experience, improve credibility, establish trust and increase revenue. Such apps help you enter new territories and gain customers from all over the world. Anyone looking for a long-term business perspective simply cannot do without having an app with multilingual and multi-currency functionalities. 
Looking for a mobile app that can help your business reach out to the clients overseas? Whether it is an MLM, e-commerce app, food delivery or a salon booking app, we have got you covered. In fact, we have built and successfully delivered all types of mobile apps under the sun! 
We have specialist teams for different requirements. Feel free to get in touch with our specialists for a free consultation today!