The Covid-19 pandemic has triggered a catastrophe across the globe! While the economy has gone through turbulent times earlier, Covid-19 had forced the world to a standstill.  As the danger of another Covid wave draws closer with the omicron variant, it is time to rebuild strategies! With some confirmed cases in India, companies, and enterprises are in a fix to anticipate the extent of this variant.
Along with existing companies, businesses that commenced last year are exploring avenues to grab the digital space! For entrepreneurs, the biggest question is if this period is the best time to start a business or not! Mobile apps have come as breathier as it helps to run and sustain the business even in difficult times. This guide explains how developing a mobile app can maximize your business opportunities even today!
The journey of Mobile app development
Did you know that India is the fastest-growing market for apps across the globe? While chat and social networking apps were the most popular category, the advertisement-based & paid subscriptions also witnessed constant growth. Even during the 1st phase of Covid in 2020, the Indian app economy experienced immense growth that continued in 2021. With 28,456 Indian publishers on Google Play as of Feb 2021, India leads in terms of installs across the globe.
Compared to just over six billion downloads in 2016, over 19 billion mobile apps were downloaded by 2019! Three components that result in this exponential growth are listed below.
Most popular apps are exploring new avenues
Companies with a large market are diversifying their offerings, which is a trend seen throughout Asia. For example, Swiggy – India's largest online food ordering and the delivery platform started in 2014 started instamart! Now it delivers groceries and other essentials within 15-30 mins!
Covid-19 has increased mobile ad expenditure
The coronavirus has acted as a catalyst in scaling up the digital ad expenditures. Before Covid-19, while companies spent around 45-55% on their digital ad budgets, it's projected to touch over 65% by 2022! Mobile apps have evolved as a viable source to reach upto existing & potential customers.
Focus shifted on video advertising
Warc reports that 45% of Indian marketers align their budgets on video advertising on smartphones! Also, location data is the trending technology for marketers that have helped to scale targeted advertisements. Even though the omicron variant has shown some presence in India, mobile apps will continue to revolutionize digital ad space.
Why is a mobile app idea better even amidst the Omicron variant?
While most businesses have embraced the idea of developing a mobile app, people are still worried about the future state. Here, we give you top reasons to opt for a mobile app that will scale up the business.
One step ahead of competitors
Many of the brands had physical stores, but never explored the idea of having a mobile app. At the start of Covid-19, these stores didn't have access to digital platforms, which led to huge losses. In the present pandemic situation, developing a mobile app is a good way during the current pandemic crisis.
MVP instead of capital ventures
In the current situation, gaining customers is the biggest objective rather than investing in capital ventures. As entrepreneurs & businesses are cutting down expenses, having an MVP (minimum viable product) is the key. Connecting with the top mobile development companies can get you started in minimum time & low investment.
Are you searching for a profitable venture that can sustain the impact of the possible 3rd wave? Although there are numerous business ideas, look for an option that is scalable online.
Develop your business module according to the current market demands. In conditions like Covid-19, the ultimate aim is to ensure decent cash flow instead of profits. During regular times, create promotions that attract customers a lot!
Sectors where mobile app investment is beneficial even during the pandemic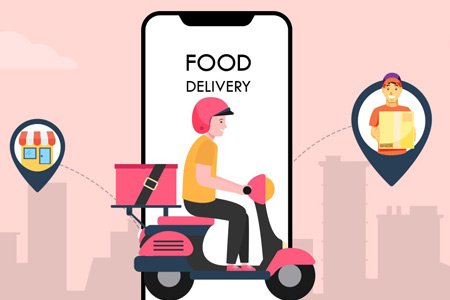 Food delivery app
As eateries were closed in the wake of Covid-19, the online food delivery business scaled up within no time! Food aggregators like Zomato, Swiggy, & others recorded steady business amid pandemic. These apps were customized to let customers be informed of the safety protocols alongside delivery updates.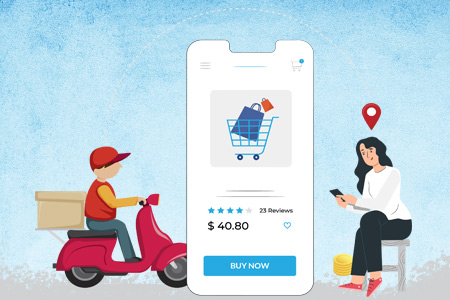 E-Commerce app
The 2021 Global Payments Report mentions that mobile shopping will dominate the Indian e-commerce market. With a growth rate of 21% for the next four years, digital wallets are the most preferred methods during Covid-19. The hassle-free mode & ease of digital payments through mobile apps have made it popular in recent times.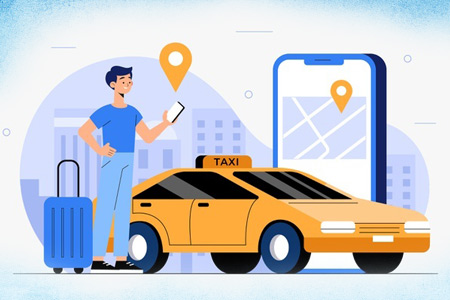 Service booking app
Did you know that India's app download growth rate was four times the global average? With people staying indoors, the service booking app was another segment that saw a steep rise. Uber started salon services at home & salons embraced apps to ensure people follow social distancing norms.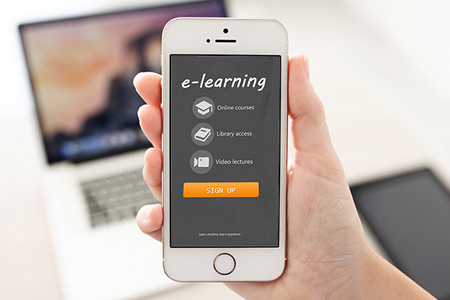 eLearning app
As schools, colleges, and coaching institutes across India were closed during Covid-19, eLearning platforms saw a surge in demand. Be it language, virtual tutoring, video conferencing, or online learning apps, there has been a significant surge in India.
Why validating your mobile app idea is essential?
Times like Covid-19 are not the ideal time to have a trial-run of your mobile app ideas! Validation of app idea ensures the concept is valid, realistic, and will add profits – right from the first day! Since mobile app development can be a costly investment based on the complexity & features, validating is a sensible approach. Before incurring investment costs, validating an app idea is a sensible approach. Find out below how you can validate the app idea in easy steps!
Now you know how developing a mobile app will assist your business even if the 3rd wave of Covid-19 returns! Selecting a mobile app development company is the last but essential part of the cycle. Sankalp IT systems in Pune stands among the best mobile app development in India with proven experience. Sankalp is a favored choice of entrepreneurs, SBUs, and enterprises for mobile app development for almost two decades.