A multi-vendor ecommerce app is an online marketplace platform where, many sellers can get registered, create their profiles, and add products they want to sell. The top examples of multi-vendor platforms are Amazon and Flipkart.
For e-commerce entrepreneurs, the multi-vendor marketplace option is cost-efficient as it allows them to sell a wide range of products to a larger audience without maintaining an inventory. The operations on such a platform go hand-in-hand as sellers give way to more customers and a growing number of customers demand more sellers. For the owner, it's a complete win-win, as they can focus on accelerating their business growth and not be worried about losing the business at any given time.
A multi-vendor eCommerce app is a true win-win for all stakeholders. Sellers, buyers, and business owners – everyone stands to benefit from the e-commerce platform. Sellers get access to the technology and customers, while sellers get loads of product options to choose from and business owners do not have to worry about keeping inventories, they just need to focus on the marketing and technology side.
Let's delve deep to find the benefits of multi-vendor e-commerce app for each stakeholder in detail.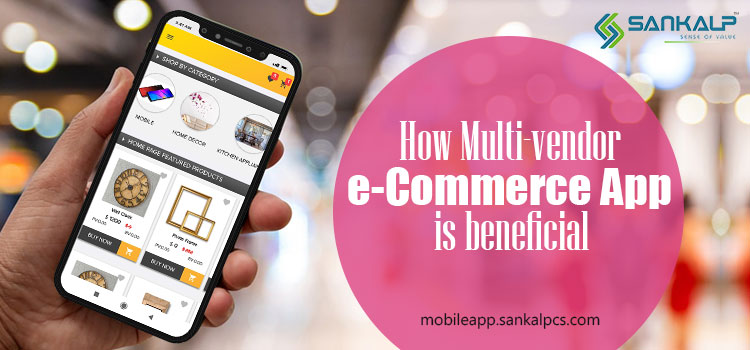 Benefits For The Sellers In Multi-Vendor eCommerce App
Sellers have the opportunity to create seller accounts on the marketplace to sell their products. Already, some of the big players like Amazon, Flipkart, Zomato among others have 100s of 1000s of sellers on their platform. These sellers gain access to the best technologies, flawless payment integrations, and a huge customer base. Internet is full of amazing stories of how people from small towns across India have made it big and continue to create wealth by selling the products on these established platforms.
Interested In Multi-vendor eCommerce App?
What benefits does multi-vendor e-commerce app bring to buyers?
These days, most users prefer to access the store through mobile apps and make purchases instead of buying from the websites. Consumers are free to choose from a wide range of products according to their needs and demands. Since customers get access to a wide range of products or services within the app, the purchase decision becomes easier and more convenient for the user.
What do You get With Multi-vendor eCommerce app?
These optional features could also be deployed on your custom eCommerce Mobile App
Wish to build your own multi-vendor ecommerce app?
The market size is too big to ignore. If you had been pondering to build your own multi-vendor app in any niche, it is high time you get this done. Just look at the projections: by 2023, the world e-commerce market will swell to USD 6.54 trillion, which is huge.
Going for the multi-vendor ecommerce app at this juncture makes sense. We encourage you to get in touch with our engineers today for a detailed project discussion. After understanding the scope of your project, we will be happy to offer you a free quote. You can reach out to us here.