Smartphones are the most powerful and prevalent devices of technology around us. Consumers are connected with businesses through smartphones, where apps allow them to get almost anything with just the swipe of fingers. Smartphone apps or mobile apps are also a way for businesses to connect with customers and offer services based on their demand. For example, a cab service can give a ride to smartphone users when they feed their demand through a mobile app.
Such on-demand functionality of mobile apps has a high potential in improving the business of a service provider or an enterprise. The world's leading mobile application development companies are building on-demand apps for their clients (businesses) to help them grow faster. On the user end as well, on-demand mobile apps are becoming quite popular. Today, almost every other modern-day consumer in the world is using such apps to buy food or book a ride.
Due to their exceptional way of enabling consumers with prompt delivery of quality services, on-demand apps are becoming a key component for all sorts of businesses. Some of the world's leading companies such as GrubHub and Uber started offering services through their on-demand mobile solutions. This is the reason why more consumers are willing to get services from on-demand mobile platforms. Let's learn more about how on-demand apps are influencing the business landscape and being the next big thing in it.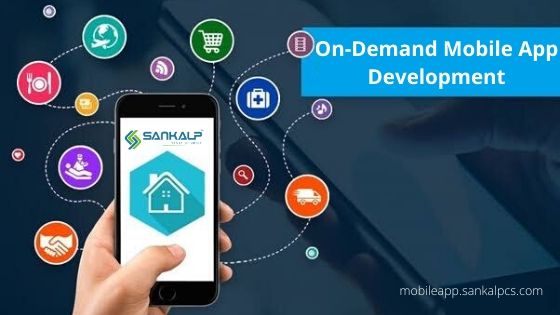 What is an On Demand App?
For those who don't know, on-demand apps or on-demand mobile applications are interactive platforms developed for smartphones and mobile devices. On-demand apps enable users instant access to services provided by an individual, an enterprise, or a company. On-demand apps help such businesses reach their expected potential in capturing more number of customers. At the same time, these apps also allow customers to get the best services or products available.
A mobile app development company helps businesses build an on-demand application and enables them to connect with smartphone users across the world. Every business vertical or industrial sector can make use of on-demand apps. There are various niches where an on-demand app can facilitate goods and services to customers, based on their customer requests or specific requirements.
Additionally, on-demand apps help multiple brands grow their business at an exponential rate. The spontaneity and interactivity of these on-demand apps lead to instant purchases and instinctive transactions. Hence, consumers waste less time thinking pointlessly over availing a service or buying a product that they need.
Types of On Demand Apps
Let's see the types of on-demand apps and how it affects on respected sectors.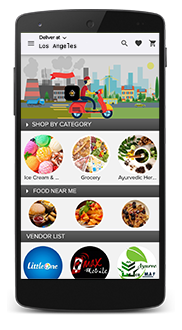 Food Delivery App
Today, in the completion of the busy schedule of the office, nobody gets time to cook and eat the proper meal. On the other hand, health is also equally important. So if you get the meal on time and as you like, wherever you are… it will be a great thing in the busy working cycle.
The food delivery app will do this task for you. You can order the food from your favorite restaurant at any time you feel hungry. At the moment you place the order on the app, the restaurant starts to prepare it. And the delivery boy gets the food to your mentioned address.
Food delivery app is an uplift in the food industry. People enjoy their food without wasting the time waiting and traveling to restaurants. On the other hand, restaurants offer discounts and reward points to build a base of loyal customers.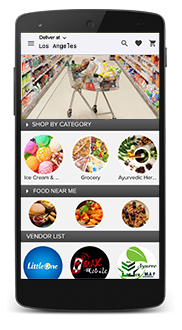 Grocery / Fruits and Vegetable App
Why waste time in the queue of the grocery store?
People prefer to order the grocery and vegetables on the app within some minutes and choose to spend time with family and friends.
You just have to search for the grocery items you need, pay online, and within few hours you will get it at your given address.
The prompt service and quality products will get your customer back to you again and again.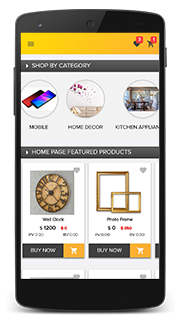 Ecommerce App
People always love shopping. They do not need any occasion. People can do shopping with their friends or family while just sitting and enjoying themselves at home. The percentage of online shopping is growing day by day. Everybody is on mobile always so if you are present on the mobile app, you will get connected to more and more people than a physical location.
You can throw discounts, offers as well as reward programs to attract and engage customers. You can see remarkable growth in the number of customers because of online reach. An Ecommerce App is a game-changer for all types of shopping stores.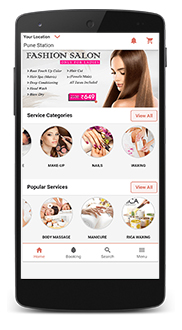 Salon Booking App
Day by day, lifestyle is getting changed. Technology has a big impact on our routine. In this virtual world, every business is going online and especially on mobile. Salons owners are offering the booking and payment facility online. You can book your appointment and pay online. It is observed that hair and makeup bookings are increased with the online booking app.
You have to display the available time slots and customers will book according to their convenience. It gives 5X growth in your business by Salon Booking App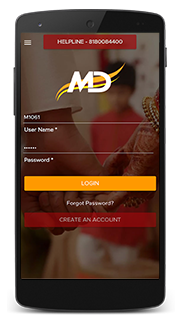 Matrimonial App
Whenever anybody is looking for a perfect match, it comes to the Matrimony App. Searching for a perfect partner is very convenient with the app. Registered members can see the profile, email id and phone number of other members. It is a very popular way to find a life partner. With a matrimony app, you can avoid a lot of paper work, also give easy service to your registered members. You can gain trust by showing verified profiles on your app.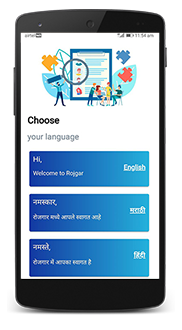 Job Search App
From the last few years, the world has shifted to smartphones. You can see that every business is giving online service. Even people go to mobile to search for their dream job too.
The market size of the US recruitment market is more than 151.8 billion USD. It will give you an idea of the search market. So it is a need to be online to retain your recruitment business. Job Search App is the best idea to be live on mobile.
Business Value of On Demand Apps
In the United States, almost three-quarters of their consumer population have hired a service or bought a product every year by using on-demand applications. These apps are innovative in the smartphone user space. Hence, people don't hesitate to trust them and do business with them.
Every growing business in the world can make profits with the mobile application development features of on-demand apps. There is room for all sorts of businesses, from transportation to utilities and from food service for maintenance. On-demand apps are themselves becoming popular as an industry. They hold tremendous opportunities for businesses in boosting their brand value and generating more revenue. The engagement of consumers is high on such apps, making them the most suitable mode for businesses to maintain the cash flow.
In most cases, businesses consider partnering with a mobile app development company for building on-demand apps that help them outperform their customers. Businesses aiming to capture high-spending consumers consider launching on-demand apps through iOS app development. Similarly, businesses who'd like to target all consumers, in general, are likely to go for Android app development. Businesses from every industrial vertical can make the use of on-demand apps.
Here are some of the popular on-demand apps running across various business verticals today:
In the retail industry, the Instacart app enables consumers with online grocery shopping and home delivery
In the healthcare sector, patients are using the Luna app to connect with their physical therapists and get at-home medical services
In the world of finance, an on-demand app such as Payix provides a great tool for users to process their payments and collect proceedings from vendors
In India, some of the most popular on-demand apps include UrbanClap, Ola, Swiggy, Groffers, and Dunzo, among others.
Future of On-Demand Apps in Business Landscape
Soon, businesses from all walks of life are surely switching to mobile technology. Companies will be using native app development tools to build on-demand apps for their businesses. Entrepreneurs would be focusing on boosting their startups with easy-to-use on-demand apps.
It is sure to say that on-demand apps are here to stay. They are going to be a key part of the consumer landscape for years to come. Considering the mega-success of Uber and similar on-demand services, the adoption of such business models is going to surge with every passing year. Even against the changing consumer trends, on-demand mobile applications will be able to tread smoothly. So far, every on-demand app out there has done good business. This, in itself, is a testimony to how on-demand apps will positively shape up the future of business. It is for these reasons that most businesses look for an on-demand app to offer their services.
Conclusion
The future of on-demand apps looks secure and promising. These apps are focused on understanding customer demands and delivering efficient services to them directly. This ease of getting to choose a service and using it conveniently makes on-demand apps a favorite among consumers. The current market for on-demand apps showcases huge potential, and we may even witness their growing adoption in newer industries and business domains.